dataloggers, thermometers, hygrometers...
English

Česky

Africa

China

Español

Français

Magyar

Polski

Sweden

USA

WebSensor - remote barometer with Ethernet interface
Atmospheric pressure t-line Web sensor. Remote alarm.
Web Sensor with built-in atmospheric pressure sensor. Display reading and pressure output is user selectable in these units: hPa, kPa, mbar, mmHg, inHg, inH2O, PSI, oz/in2.
Processing and analysis of measured data:
code

T2514

Warranty

3 years
Technical data
ATMOSPHERIC PRESSURE SENSOR SENSOR
Measuring range
600 to 1100 hPa
Accuracy
±1.3 hPa at 23 °C from 800 to 1100 hPa
GENERAL TECHNICAL DATA
Operating temperature
-30 to +80 °C
Channels
internal atmospheric pressure sensor
Available pressure units
hPa, kPa, mbar, mmHg, inHg, inH2O, PSI, oz/in2
Communication protocol
WWW, ModbusTCP, SNMPv1, SOAP, XML
Alarm protocols
E-mail, SNMP Trap, Syslog
Dimensions
88,5 x 98 x 39,5 mm
Features
Applications: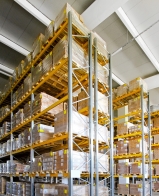 Production facilities and warehouses - Monitoring of storage conditions and production processes in the temperature range -200 ° C to + 600 ° C. Sending data to COMET Database or SCADA third-party systems.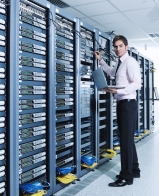 Data centers, server rooms - Temperature and humidity monitoring, data center monitoring, RACK stands, including flood status reports, opening / closing of doors (windows), motion, smoke. SNMP monitoring, remote alarms by email and Syslog.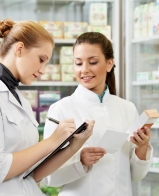 Healtcare and laboratories - Monitoring of storage areas at temperatures up to -200 °C.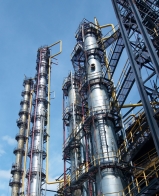 Industry and production - monitoring temperature and humidity in food, pharmaceutical, aerospace etc.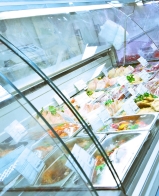 Food industry - Monitoring of critical processes according to the HACCP standard with the possibility of prompt notification of unforeseen events that could lead to the degradation of the goods.
Features description:
* the features may vary depending on the device type
● accurate measurement of Temperature, Relative humidity, Dew point, Atmospheric pressure, CO2, Two-state events
● communication protocols SNMP, Modbus TCP, SOAP, XML
● webserver to display current and recorded values
● alarm indication via email
● selected models with PoE
● data analysis in COMET Database software