Sensor RS485/232 utility
code: RSU

Software for communication with COMET RS485/RS232 sensors.




Software Sensor RS485/232 utility allows communication of sensors with RS485/RS232 output and sending data to Comet Database.

Sensor RS485/232 utility offers an inexhaustible ability to connect unlimited number of sensors with Comet Database system and sending alarm SMS and e-mails.

The licence is not portable and can be used only on PC where was installed.


Send request
Sensor RS485/232 utility
Software for communication of COMET sensors and also third parties sensors with RS485/RS232 output. The software gains values from these devices, evaluates alarms and sent data to Comet Database, which can be installed anywhere on the network or on the Internet (it is not necessary to install on the same PC as the Sensor RS485/232 is)
Software contains of two parties:
Service
Services is running on the operating system background. According to its configuration it reads values from the device, evaluates alarms and sends data to the Comet Database. This service has no interaction with the user (user interface), it records their state and any errors in the Windows Event Log (Event Viewer).
Program
The program is used for service configuration and services control (start/stop). It has a user interface.
The program is composed of five basic windows and short wizard that runs automatically when it is invalid configuration.
Home window - contains basic information and navigation in the remaining 4 windows.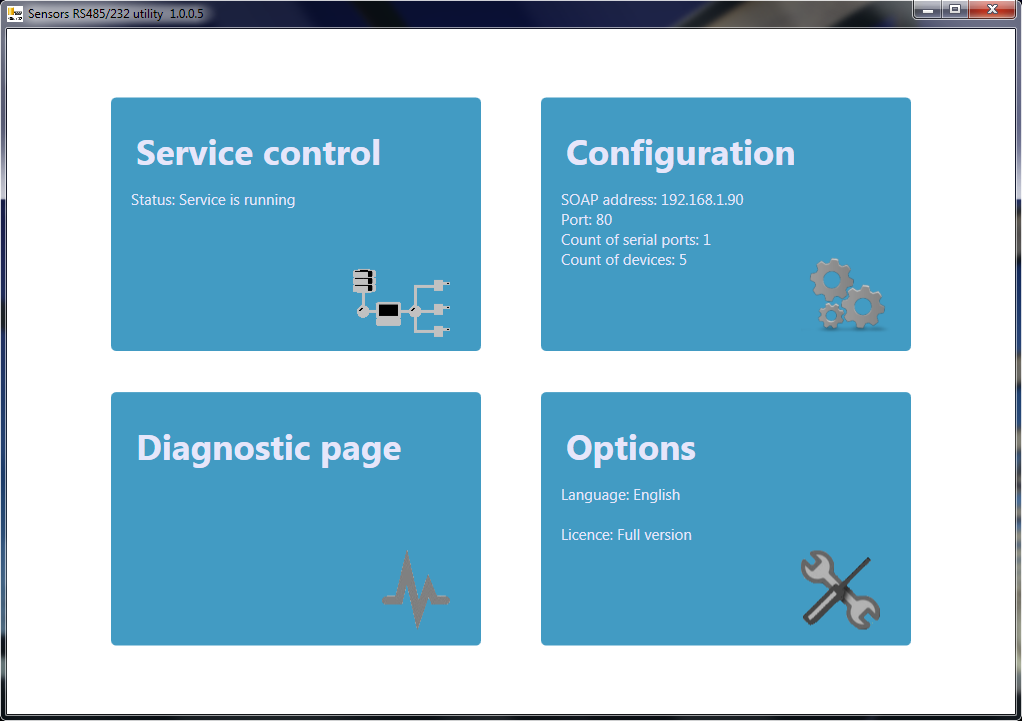 Sevice control window - enable/disable service and displays a list of Windows Event Log (information about running services)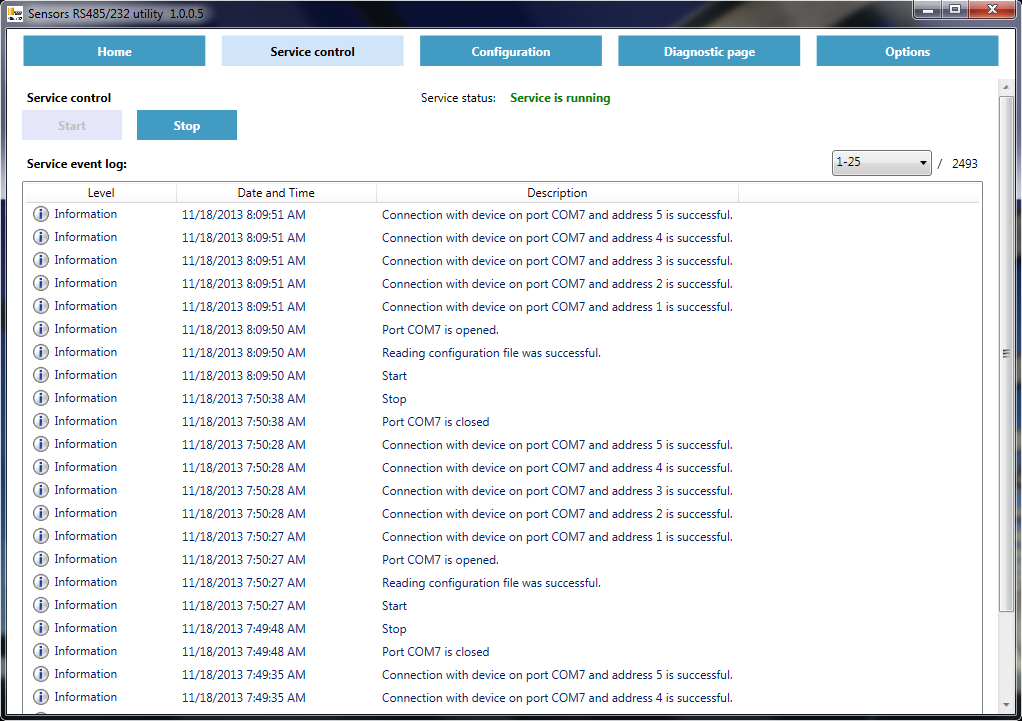 Configuration window - sets the service configuration:
- Address and port where the database is installed in a SOAP server running.
- Number of the serial communication port to which the device is connected.
- Address and device type and setting alarm limits.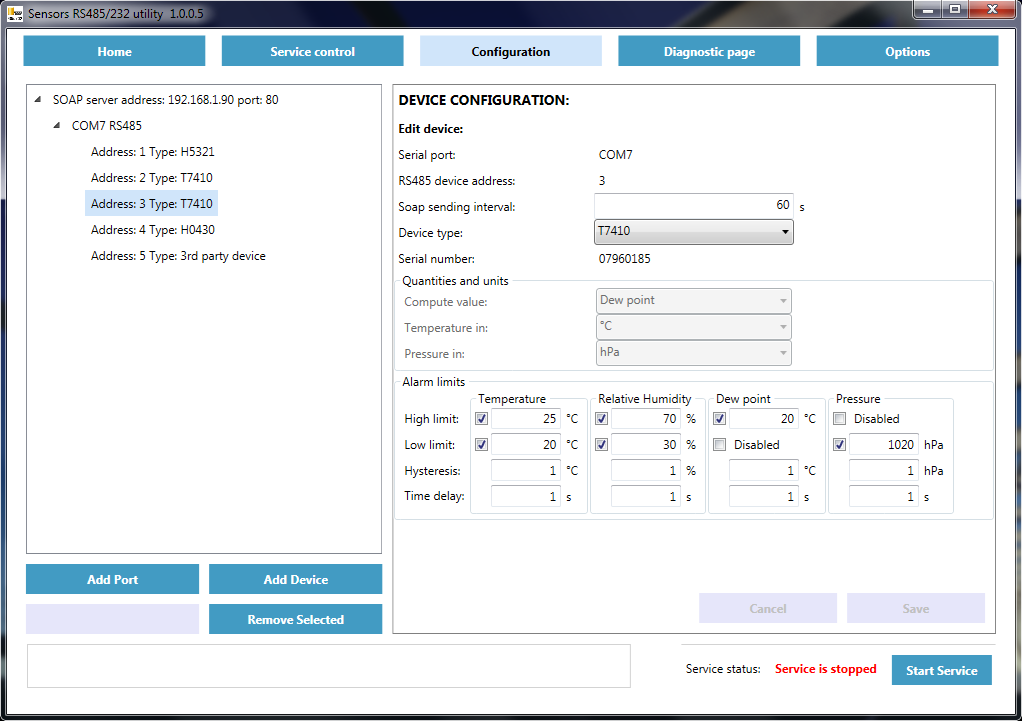 Diagnostic window - helps to identify any errors.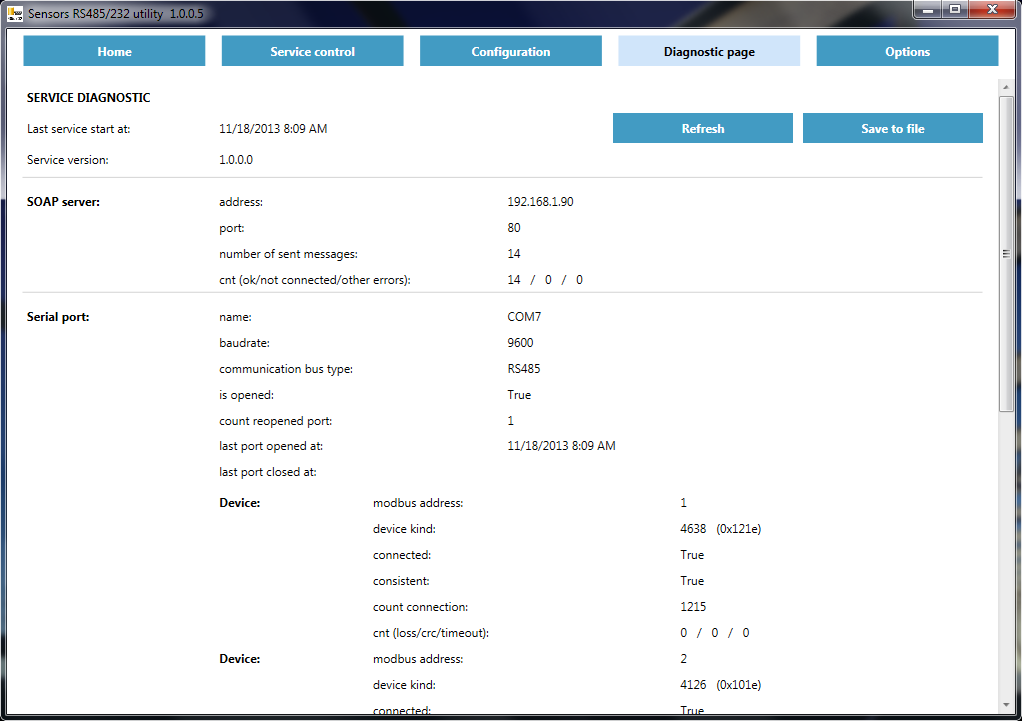 Settings window - settings (language and licenses).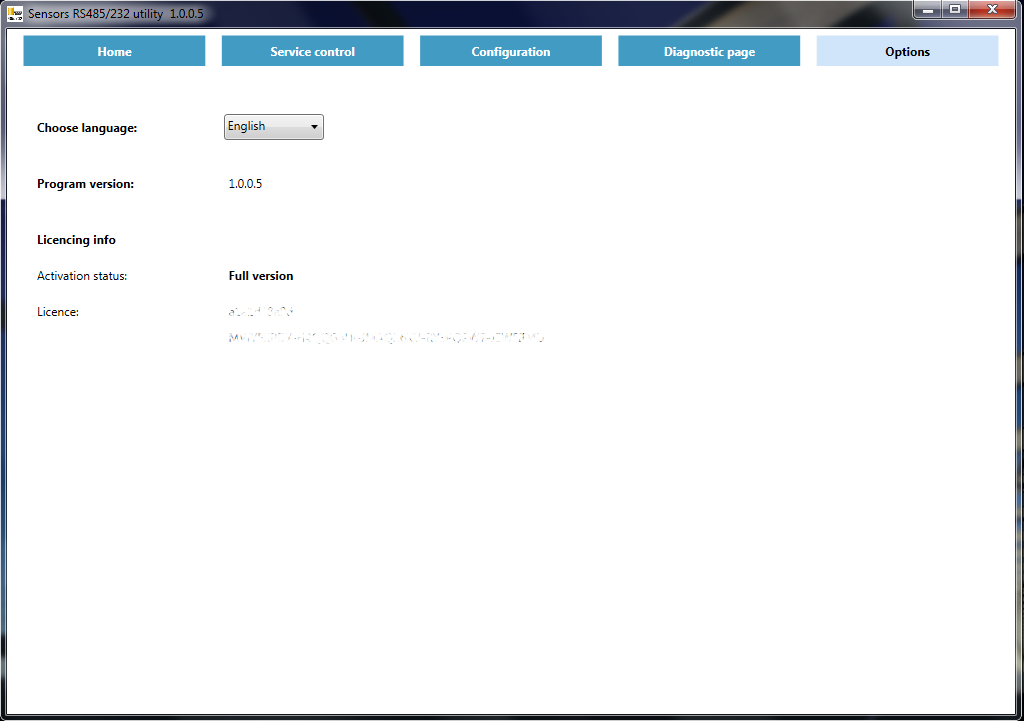 Supports:
COMET

sensor

output

with

RS485/RS232

(

including the ability to

set alarms

)




3rd party device

s

via

Modbus

RTU

protocol




multiple networks

(can

connect

multiple serial

communication ports

)




sending data

to a remote

server (

Comet

Database

may not

be

installed on the same

PC)
Minimum hardware and software requirements to install the COMET software
Operating System: Windows 7 and later, or Windows Server 2008 R2 and later; . NET Framework 4 or 4.5, Comet Database 10.0 and higher
Processor speed: 1.4GHz
Memory: 1GB RAM
The licence is not portable and can be used only on PC where was installed.
The software on CD is sent on request, as an optional accessory.